Close
Welcome to ABL Group
ABL Group is a leading global independent provider of energy, marine and engineering consultancy solutions working in energy and oceans to de-risk and drive sustainability across renewables, maritime and oil and gas sectors. Based in more than 300 locations worldwide, ABL Group consists of the following companies.
Moorings, Umbilicals, Risers & Pipelines
Design and analysis of Mooring Systems and Umbilicals and Risers
Mooring is a common marine operation which may have either a short or long-term requirement . Some vessels such as construction, drilling or accommodation vessels may use their own mooring systems whilst others may need equipment designed or procured specifically for the task.
Other vessels such as FPSOs, FLNG, FSO and Floating Wind Farms will require a permanent mooring system that is fit for the design life of the asset considering the interaction of the risers, jumpers or cables that will be connected.
Mooring Design and Analysis
Longitude provides mooring design and analysis for a variety of temporary and permanent mooring systems, both at offshore locations and alongside a quay or facility.  Longitude also provides detailed mooring installation procedures – for temporary and permanent applications.
Longitude's experience covers complex offshore weather-vaning mooring systems and spread mooring systems in all water depths, utilising chain, wire or synthetic mooring lines, and using a wide range of design codes.  Our experience covers all vessels types found across the oil and gas, renewables and defence sectors.
Permanent mooring design and analysis is typically required for CALM, SALM, SPM, FPSOs, FSOs and TLPs and will require class approval.  A typical scope of work will include mooring analysis to assess the strength of the mooring, fatigue analysis and analysis of tandem offtake operations and mooring hawsers.  From this analysis our engineers will prepare full design drawings, equipment specifications, anchor designs (drag anchors, piles and suction piles) as well as design of chain stoppers and pull in equipment foundations.
Our analytical capability allows us to choose the most suitable tool for the task at hand, whether static, quasi-static or full-time domain analyses are required. These tools also allow us to simulate multi-vessel operations where one or both vessels or bodies are moored, or to simulate operations with one or more vessel operating using DP (dynamic positioning) rather than a mooring system.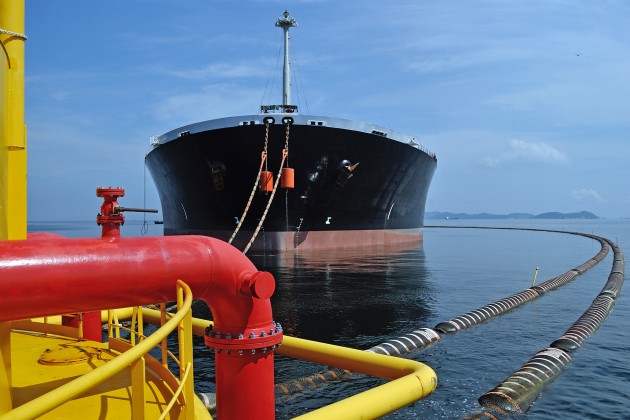 Riser, Pipeline and Umbilical Analysis
Longitude provide dynamic analysis of moorings, risers, pipelines and umbilicals through all phases of the project lifecycle starting at loadout, transportation and installation through to the in-place configuration of the product.   These services include:-
Concept, PRE-FEED and Detailed Design
In-place riser umbilical and cable configuration analysis
On-Bottom Stability
Dynamic J-Lay, S-Lay Analysis
1st and2nd end pull in plus landfall pull-in
Flexible Pipe specification and Rigid Pipeline design
Anchor Pattern and Mooring Analysis
DP Consultancy (FMEA and Station keeping)
Deepwater and Shallow water lay analysis
Provision of site or route specific metocean data
Commercial assessment of the operations or in place options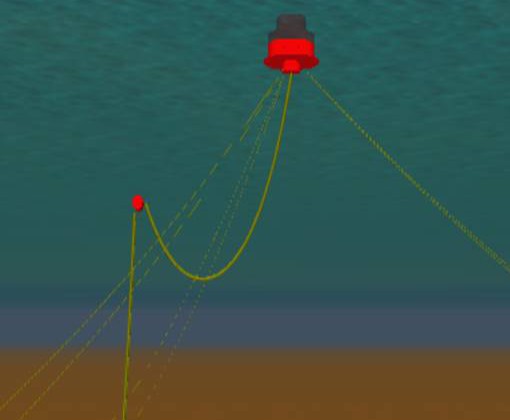 Operability Analysis
Longitude is often asked to couple mooring and riser analyses with an operability study to determine the weather limitation of an operation or the likely uptime/downtime of the vessel's ability to work.
In the case of accommodation vessels, we may be asked for an assessment of the gangway operability, and in the case of a construction vessel it may be an assessment of the crane operability. Longitude is able to couple the hydrodynamic analysis with metocean data (which may be provided by the client or by Longitude) to establish the likely operability of vessels carrying out a specific operation at a specific location.
Alongside Mooring
Many floating production vessels are required to be moored alongside a quayside for extended periods, either during conversion and upgrade or in the case of some FLNG storage vessels, a permanent mooring is required.  In both cases, there may be the requirement for another ship such an an LNG cargo ship to moor alongside.
Longitude's engineers have carried out many mooring analyses for vessels alongside a quayside or berth where the challenges include the design of the berth, strength of existing bollards, the type and condition of rope available and the steep angle of the mooring line from the shore to the deck of the vessel.
For all types of mooring design, Longitude Engineering is able to provide full design documentation including specifications for mooring systems as well as the design of mooring piles and chain stoppers where appropriate.
Assessment or design of moorings is often undertaken based on one or more of the following codes and standards:
IMO, NMD
DNV OS-E301 (POSMOOR),
API RP2SK,
BV NI493 and NR494,
DNV Marine Operations,
OCIMF Guidelines
ISO 19901-7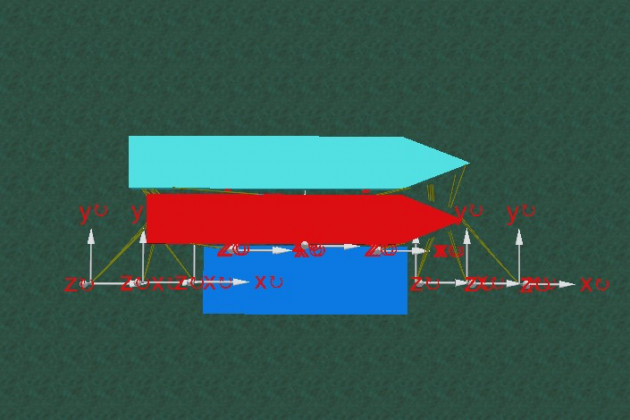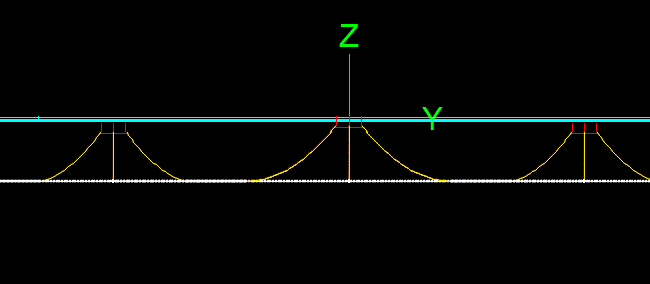 Longitude are actively working with suppliers and geotechnical consultancies to investigate the loads and behaviour of shared mooring foundations for floating wind arrays. Building on existing research with single floating…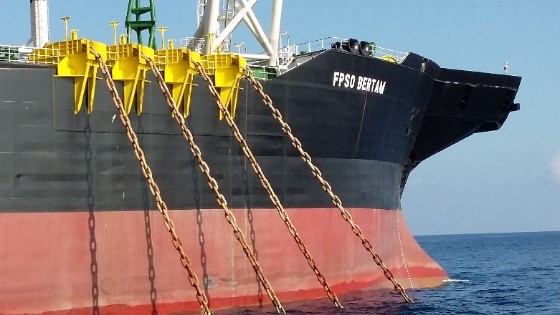 Longitude was initially contracted by Lundin Malaysia for the detailed mooring design of an FPSO. The FPSO had previously been operating at another field using a weather vanning mooring…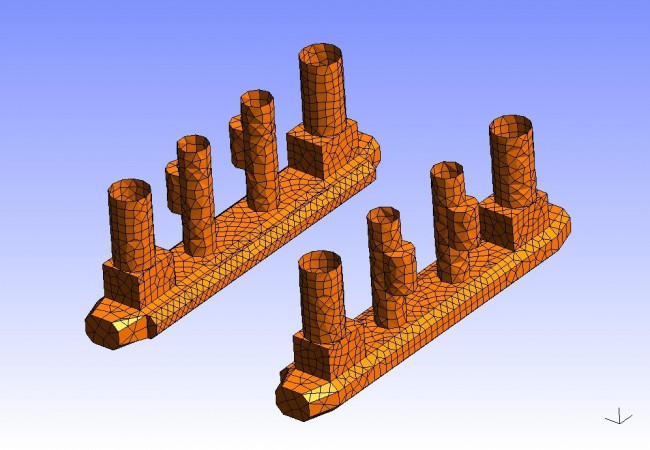 BP chartered a large semi-submersible accommodation vessel for mooring alongside a platform at the Valhall Oil Field in the Northern North Sea. Longitude were instructed to prepare a mooring analysis…