Close
Welcome to ABL Group
ABL Group is a leading global independent provider of energy, marine and engineering consultancy solutions working in energy and oceans to de-risk and drive sustainability across renewables, maritime and oil and gas sectors. Based in more than 300 locations worldwide, ABL Group consists of the following companies.
EXPERT MARITIME TRANSPORTATION AND INSTALLATION DESIGN
Longitude has extensive experience in the transportation and installation of both floating and fixed offshore structures, and the transportation of high value onshore plant and equipment.
Offshore Marine Installation Service
Longitude has produced detailed design engineering for all manner of offshore marine transportation and installation operations, from jackets and topsides through to FPSO moorings and modular plants.  These solutions have been delivered using a range of marine fleet, from tugs and barges to DP construction vessels, heavy lift ships and module carriers.   Longitude has even developed vessels for floatover operations and decommissioning operations.
To execute these projects, our specialist engineers provide a range of engineering services, including:
Dynamic lift analysis
Motions, mooring and stability analysis
Grillage design
Seafastening design
Structural integrity assessment
 Topsides floatover and Jacket launch
As part of the services offered, Longitude can also provide engineering services for the loadout and discharge of project cargos, which may involve the lift of the cargo or roll-on roll-off (RO-RO) using a self-propelled module transporter (SPMT).  This engineering may include trailer stability calculations, vessel ballasting calculations, lift analysis, quayside strength analysis as well as vessel strength and stability during operations.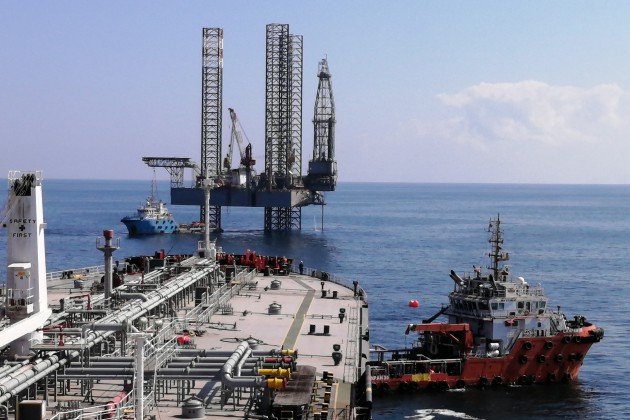 Risk Assessments, HAZIDs & SIMOPs
As part of the service, Longitude provides concept and detailed marine operations method statements, risk assessments and procedures, to ensure full complicance with all requirements and to ensure a safe operation.  Our processes provide consistency between the engineering and procedures, ensuring project safety through thorough documentation of every aspect of an operation. Longitude's project teams can attend or facilitate HAZIDs or SIMOPS sessions for each operation.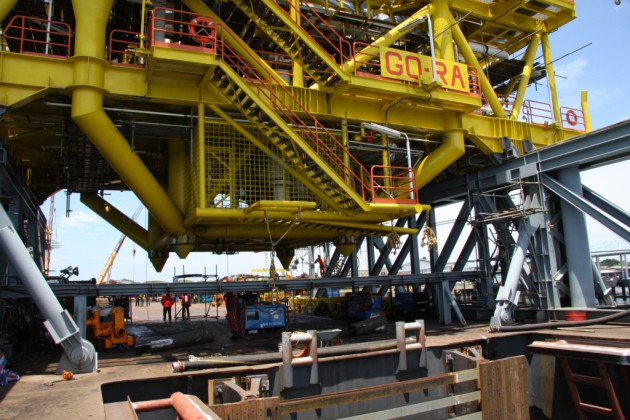 Offshore Transportation & Installation Clients
Longitude's offshore transportation and installation clients include shipyards, transportation and offshore installation contractors, vessel owners and asset owners. Solutions are tailored to the client's specific requirements, ensuring the timely delivery of compliant, safe and cost-efficient solutions.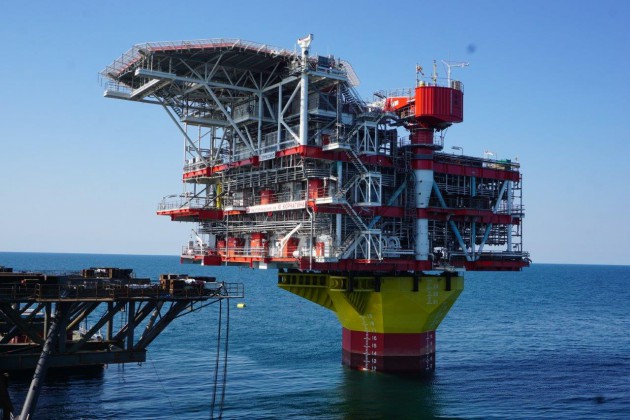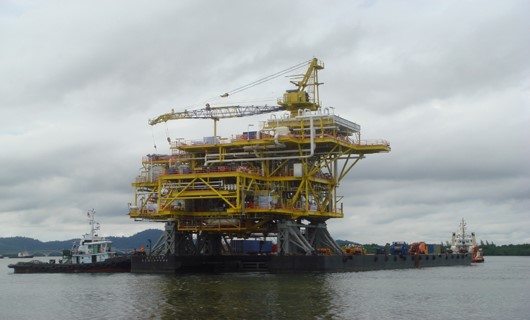 The Golok Gas field is located offshore Sarawak, Malaysia and the development included the installation of two platforms (GOPA and GOPB). The Sarawak Gas project includes the installation of…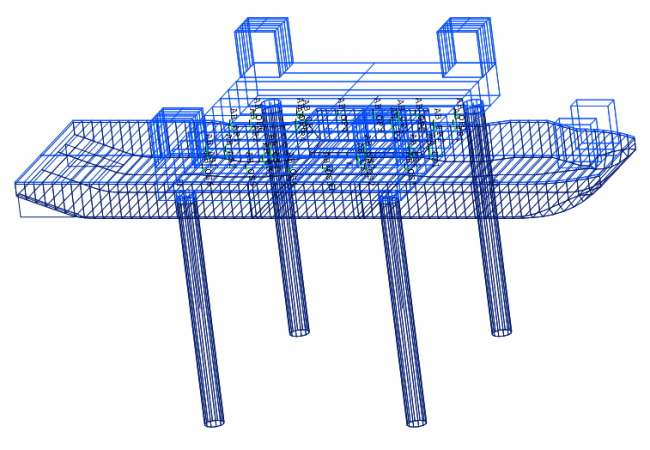 The Deep Panuke PFC is a 20,000 tonne self-installing offshore platform located 250 kilometres from Halifax, Canada in the North Atlantic Ocean in 40 metres of water. Longitude were initially…