Close
Welcome to ABL Group
ABL Group is a leading global independent provider of energy, marine and engineering consultancy solutions working in energy and oceans to de-risk and drive sustainability across renewables, maritime and oil and gas sectors. Based in more than 300 locations worldwide, ABL Group consists of the following companies.
Infrastructure
Longitude combines the qualities of a marine engineering consultancy with comprehensive design and planning solutions for infrastructure projects with marine components.
Infrastructure & Construction Sectors
Longitude's projects, to date, have included the design, fabrication, and shipping of multi-modular equipment for numerous on-shore LNG plants, refineries and mining equipment – even multiple glass roof sections for a major immigration building.
These projects typically involve the offshore shipment of multiple modular structures, potentially over 20-30 shipments per project, by either a combination of tug and flat-top-barge, or by self-propelled vessels through routes between continents.
As well as supporting major modular projects, Longitude are also involved in marine aspects of civil infrastructure works, including the engineering for the design, operation and integrity assessment of jetties, piers, bridges and linkspans.  These projects may involve any aspect of a port or facility from the soils and  foundations, the port structures or the assets using the facility.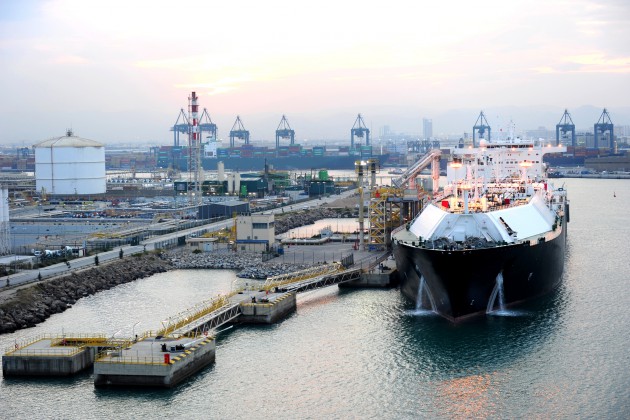 Longitude provides the following marine civil engineering and support services to the infrastructure of projects:
Derivation of metocean conditions for transportation routes used by multi modular projects
Voyage simulation analysis
Derivation of module design criteria
Stability, motions and strength analysis for transportation
Module fatigue analysis
In-place analysis of structures
Loadout and discharge engineering
Heavy lift analysis
Preparation of transportation procedures
Risk Assessment and HAZID
Asset integrity assessment of jetties and mooring dolphins
Alongside mooring analysis (Static and Dynamic)
Design of infrastructure such as linkspans
Manoeuvring simulations
Coastal Protection and Seabed mobility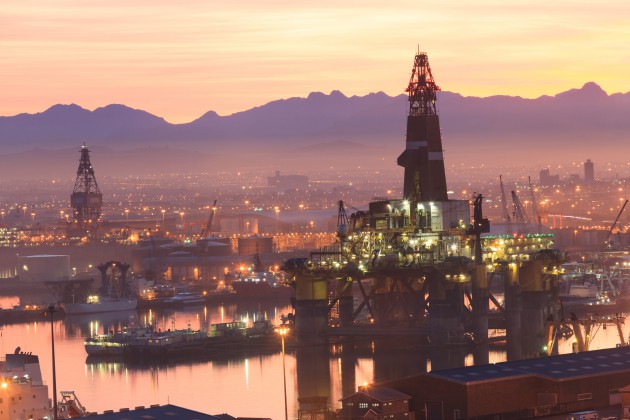 It has become common practice for large onshore construction projects to be built in a modular format at construction yards and then shipped to the project site, rather than stick-built in-situ.
Modules typically include pre-assembled units (PAUs) and pre-assembled racks (PARs) which can range in size from 10 to 2,000 tonnes, with some modules weighing up to 5,000 tonnes – and in some cases, more.   These modules are often shipped from fabrication yards to the construction site on multiple shipments, sometimes as many as 20 shipments in a single project.
Since the beginning of modularization, Longitude has provided major construction and infrastructure companies with early-stage design engineering for module design as well as support for all marine works required by the project.  This support defines a key part of the project execution strategy  – from concept and throughout a project's execution.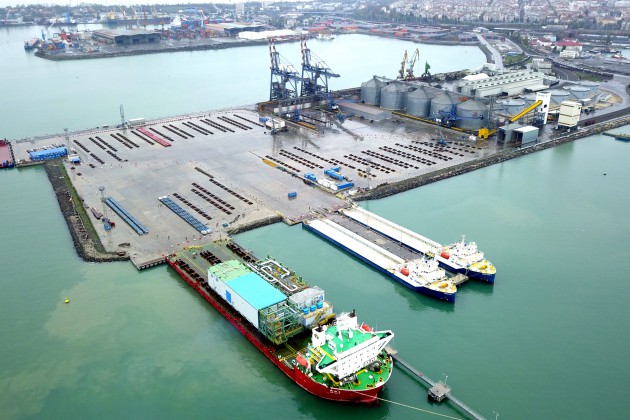 Typical projects start with the derivation of module design criteria for transportation. This requires an assessment of weather conditions for the proposed shipping route. Longitude has access to global wave model data, enabling us to provide metocean analysis for any worldwide location or shipping route, as well as access to voyage simulation analysis. Motions analysis is then undertaken using a range of vessel types that may be suitable for the voyage to derive realistic design criteria. Later in the project, Longitude will assist the client with vessel selection, to ensure that the contracted vessels are capable to safely load, transport and offload the modules.
Other aspects of the project may require fatigue analysis of the module itself; grillage and sea-fastening design and analysis; specification of NDT requirements; load in and out engineering; stability and ballasting assessments; and alongside-mooring design and analysis. Load-in and load-out of the modules may be by lift or roll-on roll-off, using self-propelled multi-axle trailers (SPMT).
Would your organisation benefit from Longitude's expertise in infrastructure-related marine support services?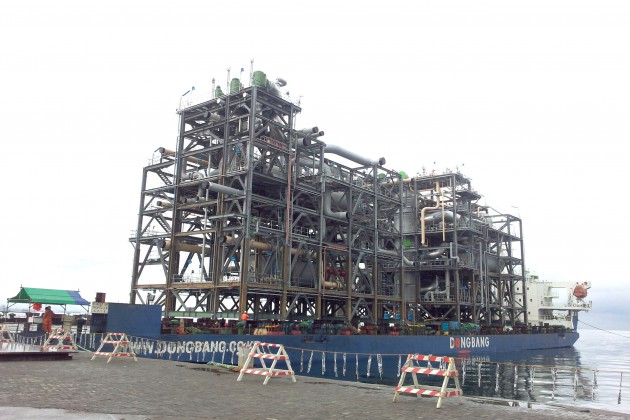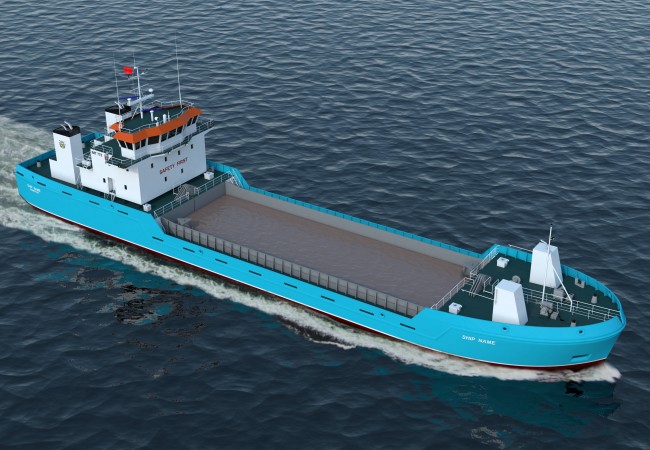 Principle Characteristics L.O.A.: 78.2 m Beam mld.: 16.00 m Depth mld.: 5.75 m Max…

Longitude were contracted by Bechtel to provide engineering services for transportation of LNG modules for APLNG, QCLNG and GLNG Projects. Facts and Figures: 200+ Modules transported in 72 shipments Module's…