Close
Welcome to ABL Group
ABL Group is a leading global independent provider of energy, marine and engineering consultancy solutions working in energy and oceans to de-risk and drive sustainability across renewables, maritime and oil and gas sectors. Based in more than 300 locations worldwide, ABL Group consists of the following companies.
Since our incorporation, Longitude Engineering has been working on project involving loadout, transportation and loading of heavy and oversized cargo on a range of vessels including flat top barges, semi submersible vessels, module carriers and heavy lift crane vessels.
Multi-Module Construction Projects
We have been involved in projects transporting multiple modularised cargos for on-shore LNG plants, refineries and mining equipment around the world.
Often modules are build in a fabrication yard in South East Asia, then shipped by sea with multiple shipments to the final site in locations such as Australia, Middle East, Europe and the Americas.  Completed modules for these projects commonly weigh up to 5,000 tonnes each, but heavy modules may be many times heavier.
Services offered include:
Development of design criteria for marine transportation of modules
Specification of metocean conditions along the route
Development of shipping and marine method statements

Loadout/in engineering

Heavy lift design and analysis
Loadout ballasting calculations and procedures
Loadout procedures
Mooring design and analysis
Vessel strength and stability assessments
MOF strength and integrity assessment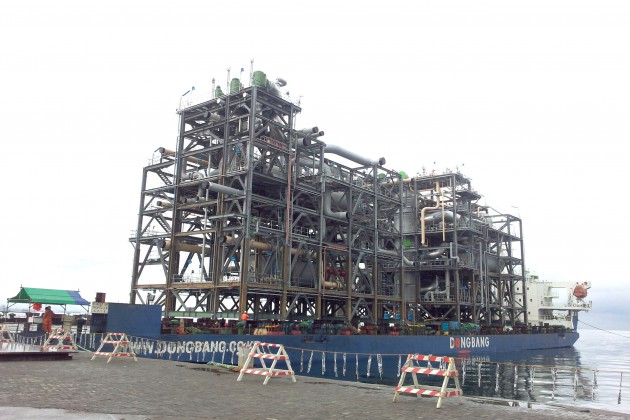 Transportation Engineering
Whether it be for multiple modular projects or a one off shipment of heavy or oversize cargo, Longitude will provide transportation design.
Transportation concepts, detailed design and costing
Vessel selection
Trim and Stability Calculation
Motions Analysis (either empirical or motions analysis)
Trim and Stability
Grillage and Seafastening Design
Preparation of Towage Procedures
Bollard Pull calculations
Vessel/cargo interaction analysis
Previous experience includes the shipment of over 200 LNG modules from South East Asia to Australia which required the design of 70 voyages and nearly 3500 pieces of grillage.  Other projects include the shipment of offshore jackets and topsides as well as FPSO modules and other heavy cargos.
Longitude has an excellent working knowledge of relevant design and classification codes, maritime statutory regulations and Marine Warranty Surveying (MWS) guidelines. This knowledge enables us to assist clients with decisions required to set a design basis for marine transportation.
As part of our work, Longitude Engineering assists clients with vessel selection through technical evaluation and survey of vessels. Such work can save cost and time as a large vessel will be unnecessarily expensive and too small a vessel will be restrictive in its ability to undertake the transportation.  These studies can be provided as a techno-commercial assessment and be used to shape a strategy for contracting a marine fleet.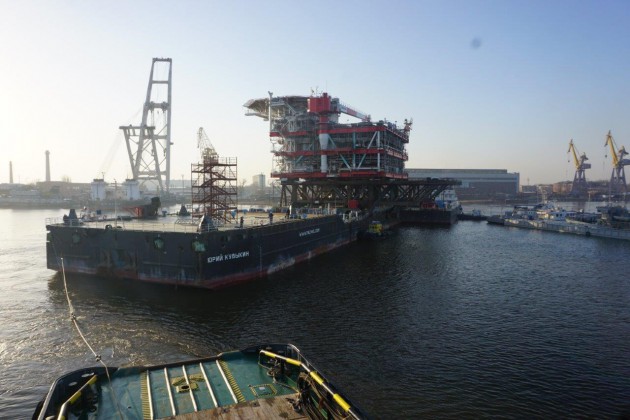 Longitude were contracted by Bechtel to provide engineering services for transportation of LNG modules for APLNG, QCLNG and GLNG Projects. Facts and Figures: 200+ Modules transported in 72 shipments Module's…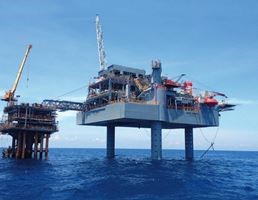 Longitude was contracted by Gryphon Energy and ROS to provide the full range of naval architecture and structural engineering services for the detailed design of the conversion of a…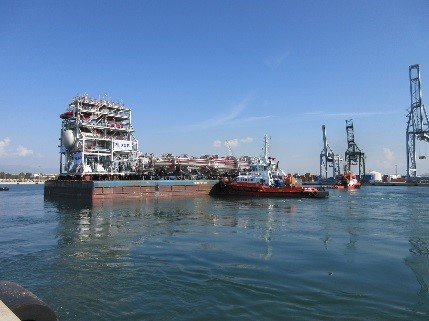 Fluor BV has executed a number of large onshore projects for refineries and onshore pant by modularization of the plant and shipping the modules from a fabrication yard to…