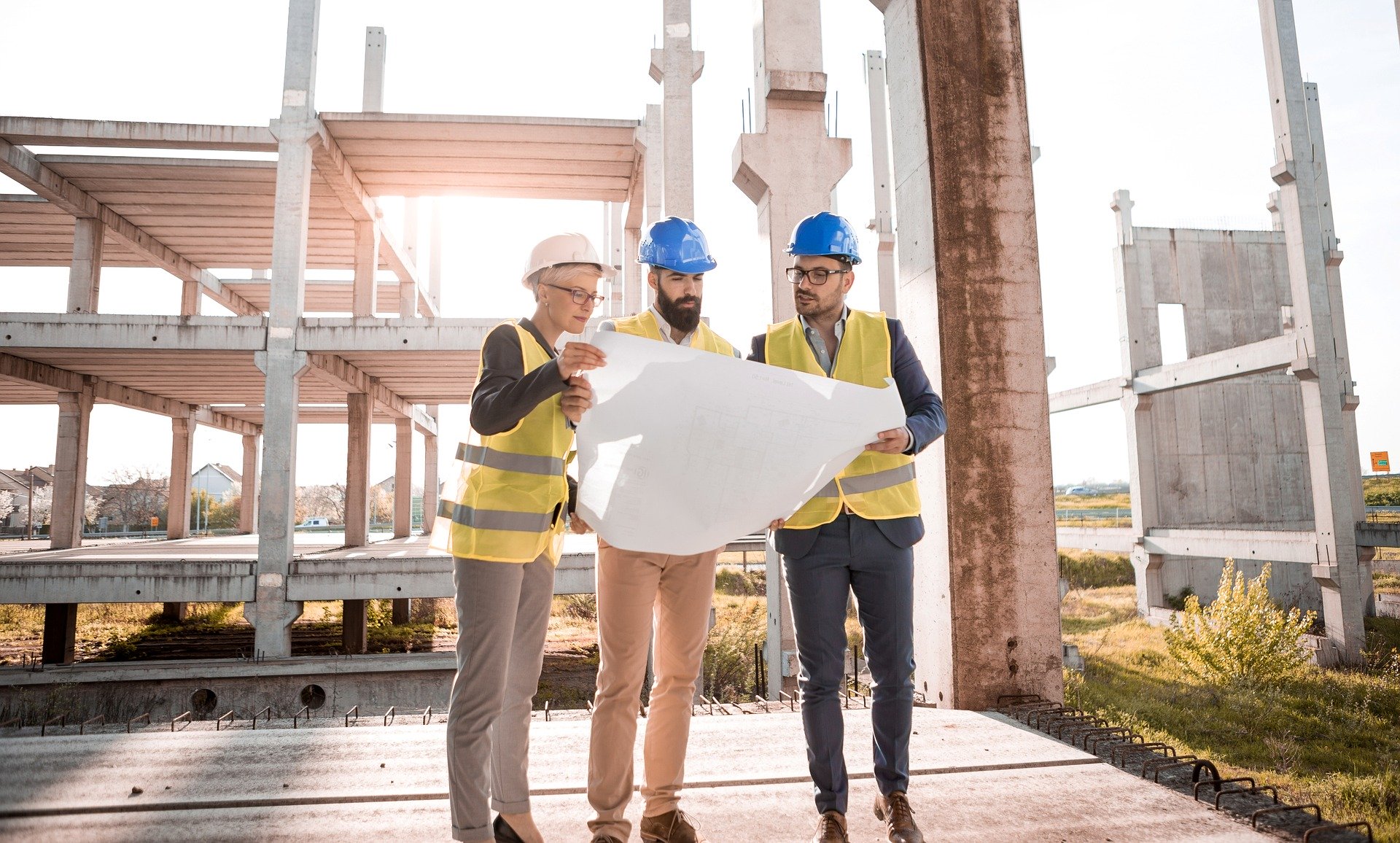 Engineering is a valuable career. Engineers can help sculpt the future in terms of technology, climate change in renewable energies and new disease cures, to name a few. Engineers are not only a valuable asset to society and its economy, but the skills engineering require can be valuable on a far more personal level: working with marine engineering specifically, we know this to be true. Research from Tomorrow's Engineers Week suggests that 90 per cent of young people dream of a career that tackles social issues. We are very quick to rank other professions above engineering as socially revolutionary, but we should not. As businesses, we have to face the fact that we must do more to promote engineering as a socially, and personally, attractive and valuable career path.
Many young people simply are not aware of what's offered by a career in civil engineering. Those wanting a career choice that saves lives, addresses climate change or makes the world better place may not be aware that as an engineer, this is precisely what they will be doing. To address this, The Institution of Civil Engineers (ICE) is focusing their efforts on 16-18-year-olds, as they make an important decision about their career next steps, inspiring those with the right academic background to study civil engineering at university or undertake a civil engineering apprenticeship. We can take inspiration in their visiting schools and colleges extolling the virtues of their career choice.
Suzanne Moroney, ICE Head of Member Engagement, said 'Our members love their jobs. They get paid to follow their passions for design, building and making the world a better place. They are well paid and have exciting opportunities to travel the world. Our members are our inspirers; we get as many as possible of them out their telling young people, teachers and the general public about this amazing career. We need to spread the message even further and need as many engineers as possible to join in.'
When it comes to promoting Engineering as a career choice, few are doing as good work as The Royal Academy of Engineering. In their updated report Engineering Skills for the Future, they note that despite efforts put in place by themselves, with government aid, data suggests there is still a shortage of engineers. Their work in aligning tomorrow's engineers with companies has been instrumental, but so far unsuccessful in bridging the skills gap, by their own admission. More needs to be done in helping the uptake of engineering-related subjects in a post-sixteen environment – for example, statistics show that only five per cent of annual cohorts take A-Level Physics. Of this, only three per cent of the female cohort is choosing the subject; the issue of diversity within the sector is still an issue.
Professor Juergen Maier noted, within the above research, that "we need national endeavour to promote the virtues of engineering". And, within the recommendations of the document, it makes mention of how employers, charities and universities should support current initiatives to drive coordination, simplification and quality of school engineering-inspiration activities through the Tomorrow's Engineers programme.
We agree that employers should be doing their utmost to promote the profession, but we think the issue goes beyond schools and graduates; there is more we can do as a whole to raise the profile of engineering as a valuable career. We think it can save the world. Our challenge as employers, how do we communicate all the skills needed: practical capability, creativity, complex problem solving, critical thinking, ethical consideration and environmental awareness? We know why we must promote, but how do we communicate the need for all these skills without overwhelming potential candidates, what can we do, as employers, to attract more to an engineering career.
Should we be Marketing Better? 
One question the abovementioned Tomorrow's Engineers programme poses is, should we be marketing better? The campaign makes use of social media to attract and engage with communities of younger people who have an interest in the subject area. In a way, we can see this campaign as marketing more effectively to new audiences – to grow awareness.
The Institution of Civil Engineers is an excellent example of this style of promotion in action. They maintain an active and informative blog for those with subject knowledge to learn further. They have an additional section of their blog dedicated to answering the question "what is civil engineering?" which cover a large amount of information around the career path; it is purposefully highly accessible.
Sean Redfearn, of Red-Fern Media, encourages engineering companies to get more involved in social media strategies – especially when it comes to raising awareness with specific audiences. He notes how engineering has visual elements that could be better utilised. His example may be rather grandiose, as he references NASA as being highly active and engaged with through their Twitter endeavours. Still, it only takes a brief look through their feed to see the enormous amount of visually engaging content. At the time of writing this article, we noticed how a significant proportion of this content was short educational clips – also easily accessible. They have also invested in an app which keeps users up to date with any news or education.
NASA may have an inconceivable budget, but this is not needed to use social media to promote engineering effectively. Channels such as Interesting Engineering showcase commonly used products like AutoCAD and conveyor belts in visually pleasing and educational ways; the content comes in photo, video and article form.
When employers are thinking of drawing audiences into engineering and engaging them, perhaps we should be contributing more content and knowledge to our owned and earned channels such as our websites and social media.
How Does The Engineering Sector Best Aid Education? 
We know that there have been great strides in bringing more engineering awareness to education – but could more still be done? The Institute of Mechanical Engineers run an Ambassador Programme which looks to aid schools in providing them with subjects specialists to provide intellectual leadership to their students. Not only do programmes like this engage and enrich students with valuable knowledge, but it also provides educators with new experience and skillsets. This is an excellent example of employers going the extra mile to promote engineering.
Another area which EngineeringUK's Head of Careers – Eleanor Eyre – pioneers is Tomorrow's Engineers app: Meet the Future You.  She said: "We were excited to partner with UCL Engineering and brought to life these inspiring profiles in this new interactive quiz. 'Meet the Future You' aims to inspire young people and demonstrate that anyone can become an engineer by showcasing a diverse range of real-life engineers." Apps like this are leading the way in terms of getting buy-in from younger students and showing them the vast diversity that engineering has as a career, and what it can offer. Businesses need to rally behind applications like this to be able to give our input and promote its more common uptake to inspire the next generation of engineers.
We need to do better work in education – especially where higher education is concerned. It is at this stage where students' practical and soft skills are developed, and they will have a better capacity in understanding the state of the profession. Companies are on the lookout for multi-skilled engineers, with more of an eye on long term viability. As employers, we are looking toward the long-term as areas of the engineering industry undergo the technical revolution. Those leaving education, or who are looking to pursue engineering further within education will need to understand the importance of specialising in skills required for future roles and the technology that comes with it. The danger of education which focuses predominantly on the academic side of engineering is that practical, more vocational, side of learning, is left behind.
We must make sure that at every level of education, students have access not only to the methodology behind engineering but the practical and vocational know-how to feel confident in their ability to hit the ground running in a career.
Do We Start Looking Cross-Sector? 
Industries are beginning to look cross-sector, not only to innovate but also to hire soft skills. Both the Institute of Engineering and Technology and the Institution of Mechanical Engineers actively encourage cross-industry innovation. But looking for innovation and looking to promote engineering cross-sector are two different things.
In her article, Sector Experience? It's Overrated! Nina Johnson notes how it is no secret that qualified engineering talent is highly pursued and thin on the ground. She goes on to mention how leading employers of engineering talent are hiring cross-sector technical expertise to great success. The work being done to make engineering a plausible gateway for these candidates, however, is low on the ground. In the same way, we are trying to promote engineering in schools and to younger generations – should we not also be putting engineering on the table to experiences workers cross-sector?
The fact we employers must be doing more to achieve this is not up for debate, what is up for debate is how we go about it.