What do you do at Longitude?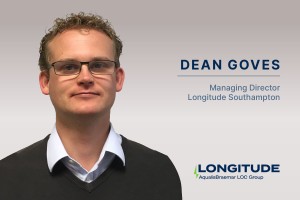 I am the Managing Director for the Longitude Southampton office. I look after Longitude's
Defence
,
Vessel Design
and
Small Craft
market sectors. As a
Naval Architect
I get involved in projects across the full range of the Longitude business. My role is to apply the full range of our capability and experience that we have developed across all the sectors to provide high quality engineering to our clients.
What excites you the most about our industry?
I do not know of another industry with such a diverse range of engineering challenges. This is together with the impending energy transition and the need to tackle the industries environmental footprint. As such, I see many new opportunities to make a difference, learn something new and get involved in some really interesting and exciting projects.
What made you join Longitude?
I originally joined Longitude to broaden my experience as a Naval Architect and to work closer with a broader range of clients. I take great pleasure in making a difference to our clients and their projects. The fantastic range of challenges that we get to tackle also ensures life is never dull!
What do you do when you are not working?
I have a young family that I enjoy spending most of my free time with. Aside from that I enjoy mountain biking and fishkeeping. That said, we have recently bought a house in need of some TLC, so currently my down-time features a lot of DIY.