Longitude was instructed by Global Offshore to carry out a cable installation analysis for the export cable on the Kincardine Floating Offshore Wind Farm off the coast of Aberdeen, using the cable lay vessel, Global Symphony.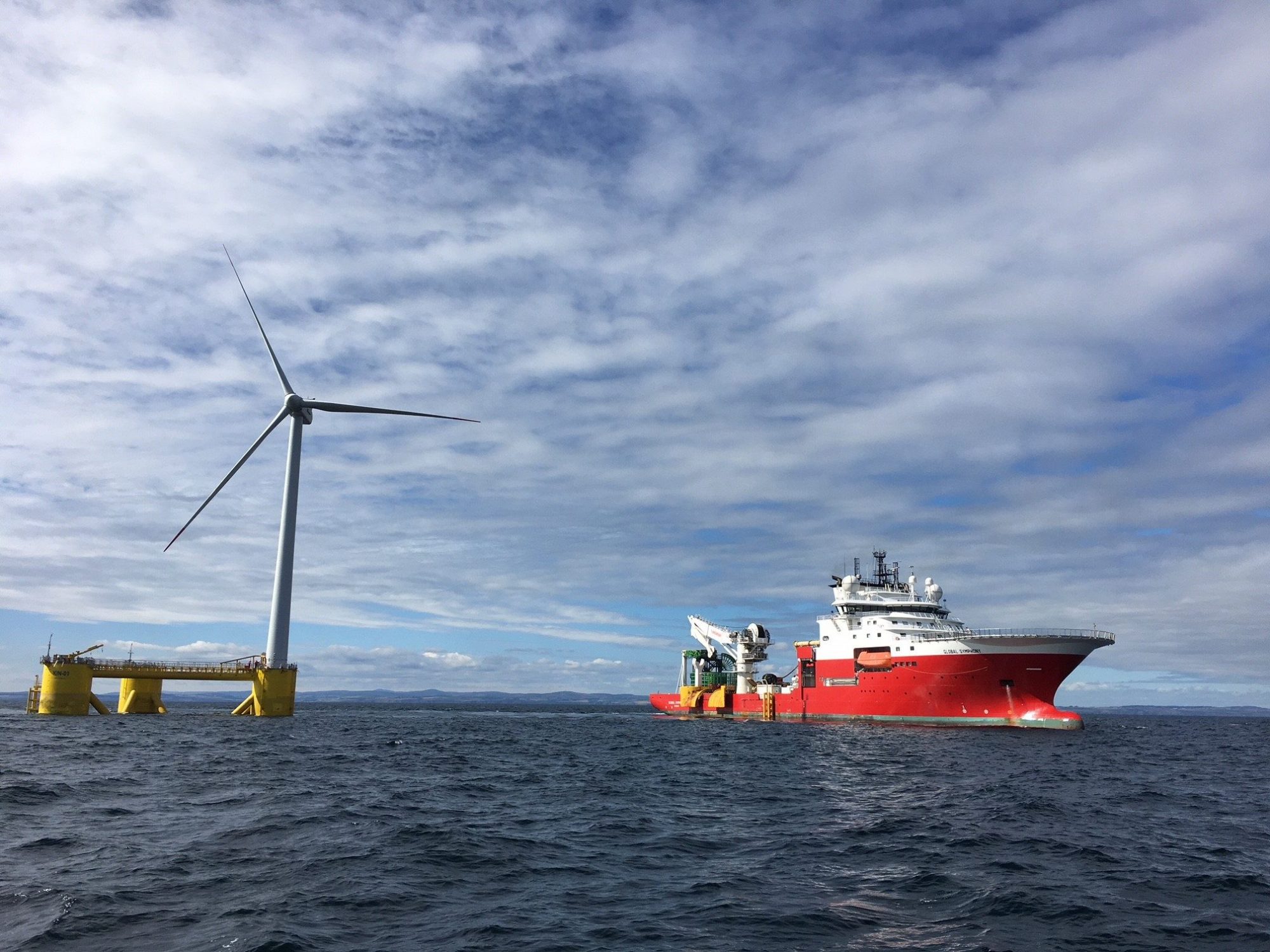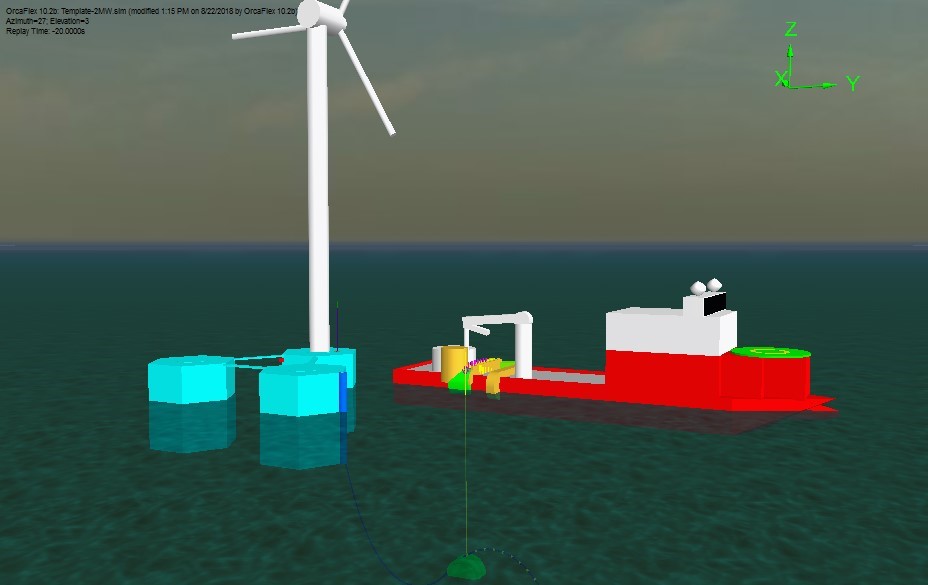 First End Pull In through HDD at the Landfall
Export Cable Lay from Landfall to First WTG
Monopile Second End Pull In Analysis and Procedure Development Specific for Floating Turbine
Abandonment and Recovery Analysis Including Laydown Procedure
Real-Time Support of Operations During Pull In to Ensure Completion Ahead of Schedule in Challenging Environmental Conditions.
Longitude's Scope of Work
Initially dynamic analyses were run in Orcaflex investigating numerous combinations of environmental conditions to assess the limiting sea-state for each of the operations. The methodology both for the analysis and operational procedures was developed to capture the specific challenges presented for the installation of the cable to a floating WTG platform. Particular challenges included the accurate positioning of the floating bight and over-boarding of the quadrant in tough environmental conditions. Real-time support and direct modelling was provided, utilising frequent forecasting to optimise the installation up-time.
Longitude provided a responsive service to Global Offshore and this was possible thanks to the in-house tools developed by Longitude in Python for automating the selection of worst cases, the set-up and post-processing of the Orcaflex simulations.
Still-water analyses were utilized by Longitude to model the whole pull-in procedure and this flexibility allowed Global Offshore to test out different procedures in a dynamic manner before undertaking the operation. The following images show time traces of the second end operation from initial vessel positioning in close proximity to the turbine, to the final pull in.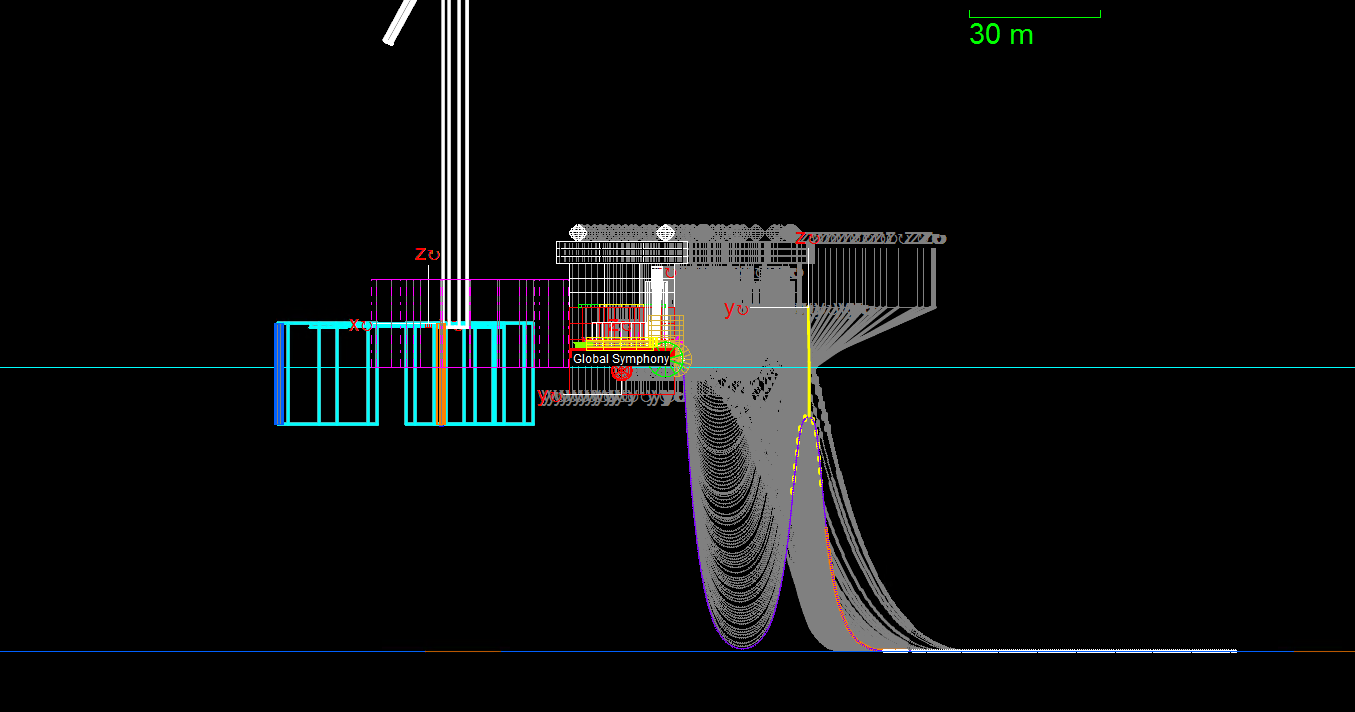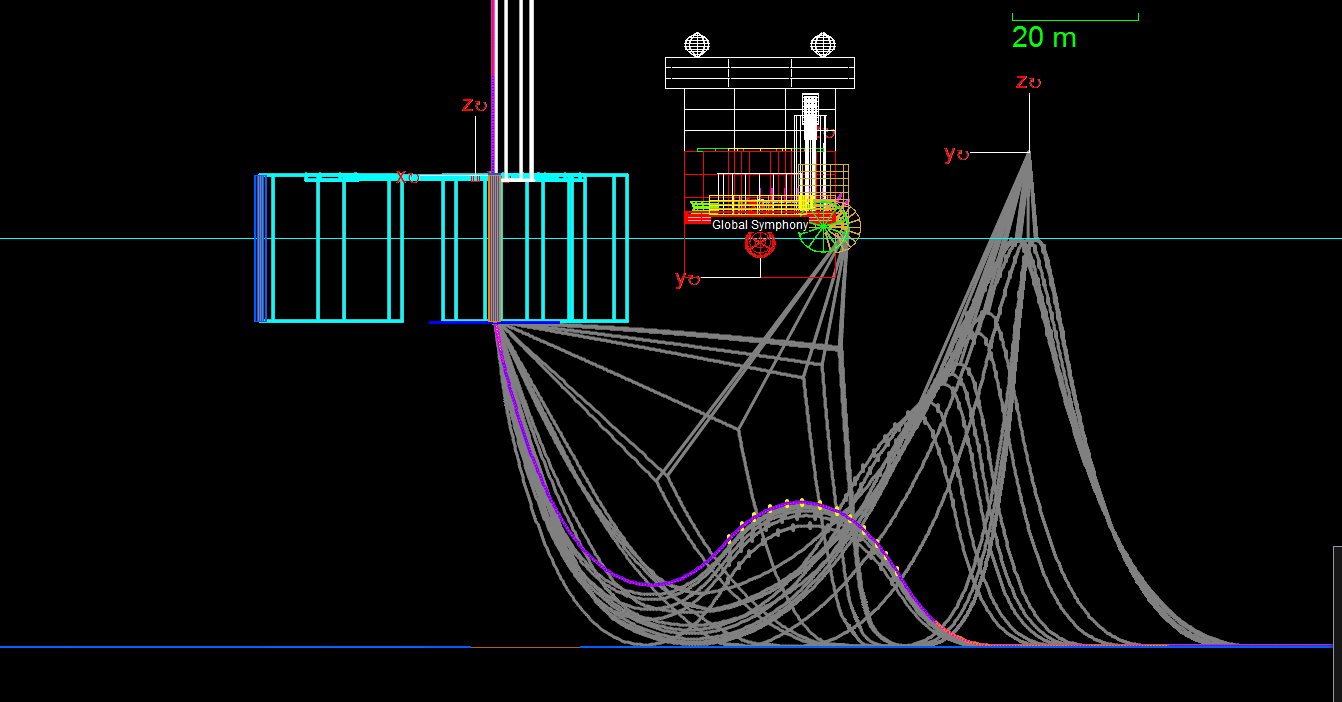 The project was delivered ahead of schedule and has added to our already significant capabilities in supporting installation contractors with the challenges presented by the rapidly developing Floating Offshore Wind market.