OSD-IMT stands for practical and innovative solutions. This is reflected in their new contemporary Service Operations Vessel (SOV) design, developed for the US market. The OSD-IMT9660 SOV offers compact functionality with space for 60 technicians and a marine crew of 20, compliant with the rules & regulations of the US Coast Guard and American Bureau of Shipping (ABS) Classification Society.
The elevator and modern Z-bridge Bring 2 Work (B2W) system provides stepless and continued access for technicians. The B2W can transfer up to 6 persons or 1000 kg and also serves as a motion compensated crane for loads up to 3000 kg.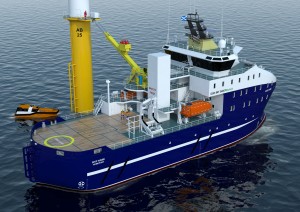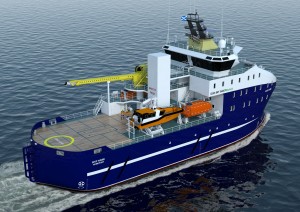 A battery hybrid power plant and Class 2 Dynamic Positioning system ensures efficient and accurate positioning of the vessel during transfers. The comprehensive OSD-IMT basic design package can be built at any shipyard in the United States.