Reflections a great year past and what to expect from Asia's green development ahead
Moving forward into 2022, the Asia Pacific energy and marine landscape continues to be one of the most dynamic areas in the world in terms of gathering pace in the race to net-zero.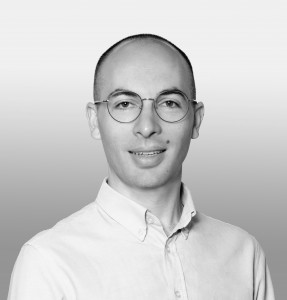 With exponential growth in offshore wind ahead, a boost to global installed capacity anticipated from Taiwan, South Korea, Vietnam and Japan, as well as continued growth in China, the region comfortably maintains its status as one the world's most rapidly growing offshore wind markets. But in its quest to move away from fossil fuel dependency, it has also turned to one of its most available commodities…solar. Projected by some market analysts, to become one the world's largest markets for floating solar photovoltaics (FPV), Asia Pacific is reportedly on track to hit 16GW of capacity by 2030. 2021 also saw the green crusade move to Asia's maritime sector – one of the busiest in the world – with several industry initiatives established for the R&D of alternative fuels and solutions for the decarbonisation of shipping.
This is all exciting stuff and great indications not just for Asia, but also for our shared global climate goals.
Longitude's operations in Asia, based out of Singapore, have also seen a year of dynamic development and tooling up to help our clients and projects meet the pace of change, and to play a role in this exciting race to sustainability.
Some of our milestones from the past year…
Longitude expanded its involvement and technical support for floating solar PV and energy storage projects, acting as owner's engineer and technical advisor to provide mooring, geotechnical and electrical expertise in Asia-Pacific and the Indian Ocean. We worked on multiple such projects totalling >30 MWp of green energy capacity
Supporting the balanced transfer and output of green energy based on supply and demand, we continued to support on several interconnector and cable-lay projects. Work included one of the world's longest and deepest planned subsea power cables and involvement in the conversion of several cable lay barges to support the growing global demand
Reading the rapid pace of growth in the market, we strengthened our offering of technical due diligence services in shipbuilding and offshore wind industries, with five fast-track projects successfully executed
We expanded our expertise and legacy in the maritime sector, with several key engagements as technical advisor and independent engineering consultant on projects relating to hydrogen, ammonia and alternative fuels for shipping
To ensure optimum results from operational assets, we supported clients in managing cost and risk on assets with life extension studies and development of risk-based inspection plans
We continued to exploit our core strengths in transportation and installation engineering for the offshore wind sector on several key projects in APAC, working on more than a dozen offshore wind projects in 2021 across Taiwan, South Korea, Japan, Vietnam, and China.
As the renewable energy market takes off in APAC, new technologies for energy storage solutions will be key to prevent the risk of energy curtailment. Grid-scale energy storage development of green hydrogen and hydrogen infrastructure, battery and liquefied air energy storage systems will get more airtime, as nations explore ways to get the most out of their renewable energy assets, and crucially to maintain a competitive cost model.
Working with ABL Group companies including OWC – the offshore wind consultants, Innosea, and ABL, we look forward to embracing what 2022 will bring in terms of new innovations to truly bring Asia's Green Ocean Economy to life!